About Rockwell Associates
John Rockwell Hosbach, Jr.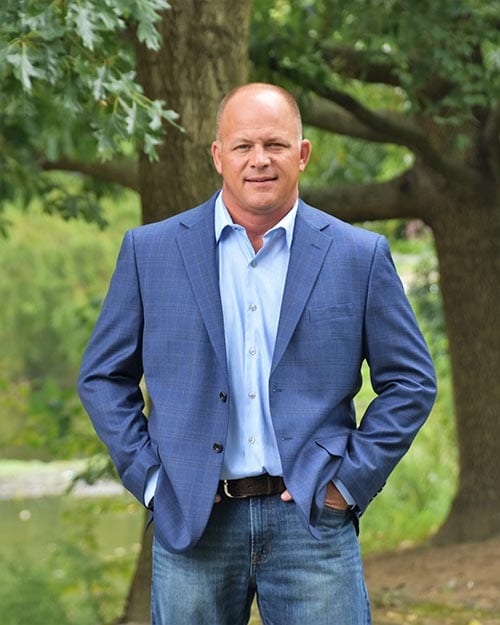 John Rockwell Hosbach, Jr. is a highly effective Registered Consulting Arborist, Certified Arborist and Landscape Consultant with over twenty-two years of experience in the diagnosis and evaluation of woody plants. John possesses a strong ability to assess longevity, potential risk, monetary value, and the ability to tolerate environmental change or construction injury of trees and shrubs. John also provides investigation, documentation, formal report writing, and expert opinion for HOA's, Residents, Arbitration, Jury, and Non-Jury Trials. John specializes in urban tree inventories and management plans for a wide range of clientele.
registered consulting arborist, #483
ISA certified arborist, PD-0372
PROFESSIONAL EXPERIENCE
ISA Tree Risk Assessment Qualification (TRAQ) Assessor
560 Tree Care Programs designed
625 Tree Appraisals conducted
Expert Opinion on tree related failures in Pennsylvania and New Jersey
Supervision of tree care crews for high-end corporate and residential clients
Twenty-two years of consulting on landscape issues
Insect and disease diagnosis and control
Tree assessment, recommendations, and maintenance
Tree and plant appraisal qualified – TPAQ
Specimen tree valuation
Hazard tree assessment and management
One-on-One Homeowner consultation
PROFESSIONAL AFFILIATIONS
EDUCATION
Urban Forestry / Business Management – 1995
Paul Smith College of Forest Sciences, Paul Smith, NY
Consulting Academy – 2006
Dale Carnegie Management School
Current Continuing Education Credits – 600
SELECTED ACCOMPLISHMENTS
Reviewed and offered recommendations regarding tree planting, existing and proposed
Inspected and offered recommendations for the trees belonging to a country club concerning their health and potential risk of failure
Assisted homeowners in recovering the lost value of trees
Assisted and completed numerous workshops, conferences, and seminars regarding tree maintenance, risk assessment, and valuation